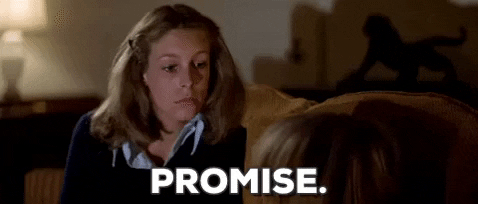 33 "Again, you have heard that it was said to the people long ago, 'Do not break your oath, but fulfill to the Lord the vows you have made.' 34 But I tell you, do not swear an oath at all: either by heaven, for it is God's throne; 35 or by the earth, for it is his footstool; or by Jerusalem, for it is the city of the Great King. 36 And do not swear by your head, for you cannot make even one hair white or black. 37 All you need to say is simply 'Yes' or 'No'; anything beyond this comes from the evil one". (Matthew 5:33-37)
How important to keep our words? We all know that we have different vows to God.
There are at least 3 important thing that we should know to keep our words or vows:
1. God is the Truth (John 14:6)
-this is one of the reasons why are we doing personal devotion, going to church every morning. Because we have faith with God we believe that God is the way, the truth and the life. As Christians we should not lie because our father is God and our God is the truth.
2. You are sons and daughters of the Truth (John 8:44)
-the father of lies is the "devil". Do you know chronic lying? it is a disorder that it can't prevent on making lies. We all have vows to God, other people promised to God that someday they will be a pastor or they will serve God at this kind of day,year or age. But where are those vows or words, this one of the problems in Christians we always make promises that will always be keep on promise only. Making a vows that we can't do is also a sin to our self at the same time to God, that is how important to keep our words or vows.
3. We should live in the truth (John 3:21)
There are 3 things to remind us in our vows:
1. Acknowledge your commitment
-let your vows be acknowledge because it is your commitment to the person that you talk to. Before you make a promise finish it on that day. If you have commitment to God you should do it a head of time because it is for God.
2. Write a reminder
- write all your vows in a notebook or in your devotional notebook pray for it and act on it.
3. Create a concrete plan to do it
-for example you promise to God that you'll be part of of the usher team, then you should join or attend seminars in ushering to have knowledge and to know what are the things to do in ushering. We should have our concrete plans even though in the smallest thing of our vows to God still it is a promise to God and he will wait for that vow.
It is important to be true to God even in other people. Do not let your self to be condemn because of your words.
Challenge your self, do your promises to God because once we are denying our vows we are making a sin to God and also to your self. God is always faithful in his promises (Jeremiah 1:12) God is not going to fail us. Act now before it's too late.
Speaker: Pastor Sydney T. Herrera